E-News 1343 – October 27th 2023
Hello All

Well after a nice long weekend in the Ardenne (together with Michel van Osenbruggen (Synth.NL) where we had a great time and even made the start of new music together.
It is back to Groove and the catalog, lots of new entries!!
On Michel's synth.nl site is a nice impression of what we have done that weekend. https://synth.nl/

And there is a great review in Dutch and in German about the last edition of E-Day!
https://www.empulsiv.de/blog/63-reportage/888-ausverkauft-und-spektakulaer-e-live-2023-in-eindhoven
With Google translate on your page you should be able to read the gist of it. 
Thanks to Alfred Arnold for this epic review!

And talking about festivals.
E-Day 2024 is already in the planning. Date will be April 20th and again in the CKE!! First act is booked, from the UK it will be the very first time Perge will be on stage!


Tickets are not yet available but we are working hard to get a great line up for you!!
And talking about concerts. Don't forget the 30th of December,

————————————————————————————————————-
Hello 2024!
Jahresabschlusskonzert des Schallwende-Vereins mit Ron Boots und Rob Papen. 
The last concert of 2023 in the Bochum Planetarium!
https://www.planetarium-bochum.de/…/hello-2024.1347692
And go to the date 30.12 !! At the end of the day we are on!!
Ticket sales are going well, so if you want to join us don't wait to long ordering these tickets!!



—————————————————————————————————————-
And before that there is a nice concert of Mellowyet's Moonbooter with Wellenfeld in the Munster planetarium!! Looks like a cool evening!



————————————————————————————————————–
And tonight there is the onlien series of David Wright!!



Electronic music composer David Wright and co-host Carys welcome you to
Beyond the Airwaves Live Streamed concert #8.

The event stream will go live at approximately 19:15 hours on 27th October 2023 at the DAVID WRIGHT Youtube page:
https://www.youtube.com/@davidwrightmusic/streams
this address is the "LINK" that you need to save and go to in order to watch the event. It is where all previous live BTA events can be seen.

BTA#8 features electronic music from David Wright and an opening set with Carys performing her unique folk rock music. Their special guest performing more electronic music is 'Michael Shipway'.

The event is free to watch online but donations are appreciated and can made to: https://paypal.me/davidwrightmusic to help cover the cost of these events and to ensure their continuation.

Saturday there will be a new Dreamscape!!
Thats it Thanks for your time!
Ron Boots

So that is enough concert info for now, we have a lot of new entries in the catalog (40!!) And let's get a look at these.

————————————————————————————————————–
NEW IN CATALOG

We you might have noticed we met Jerome Froese on E-Live and he brought his catalog along and we have taken advantage of this. Everything that is still available is now instock. Last week we showed you the CD releases now it is time for the EP's.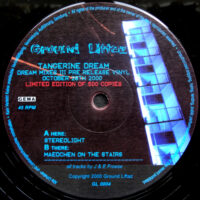 Tangerine Dream – Stereolight / Maedchen On The Stairs (Vinyl EP)

——————————————————————————————-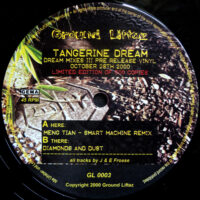 Tangerine Dream – Meng Tian / Diamonds And Dust (Vinyl EP)

——————————————————————————————-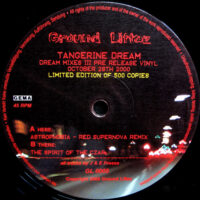 Tangerine Dream – Astrophobia / The Spirit Of The Czar (Vinyl EP)

——————————————————————————————-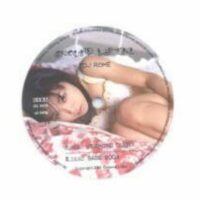 Jerome Froese / TDJ Rome – Vermond Curry (Vinyl EP)

——————————————————————————————-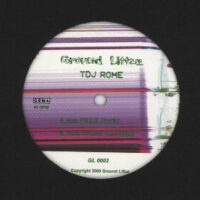 Jerome Froese / TDJ Rome – Freeze Framez (Vinyl EP)

——————————————————————————————-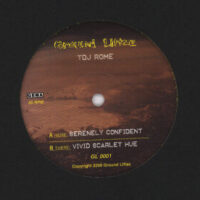 Jerome Froese / TDJ Rome – Serenely Confident (Vinyl EP)
————————————————————————————————–
FISH on FRIDAY Fish on Friday – 8mm
https://www.groove.nl/shop/fish-on-friday-8mm/?v=796834e7a283


Perhaps not entire EM but With Frank vanBoagaert it is something special
SUPERB NEW ALBUM BY FISH ON FRIDAY
FEATURING NICK BEGGS (MUTE GODS / STEVEN WILSON / LIFESIGNS / STEVE HACKETT)

Fish On Friday has always been able to walk their own thin line between well-crafted art pop and progressive rock and have earned a constantly growing following in both camps. Though every album is different, the band has its own distinct sound, with lush vocal harmonies on top of thoughtful lyrics, in this case of a more nostalgic nature, hence the title track's reference to watching old 8mm home movies.

This, the band's sixth album and much anticipated follow up to the critically acclaimed 'Black Rain', features a line-up of Nick Beggs (bass and vocals), Frank van Bogaert (keyboards & vocals), Marty Townsend (guitars) and Marcus Weymaere (drums) and is the culmination of
three years work.

The sessions saw Nick Beggs assume the role of co-producer with Frank van Bogaert. '8mm' is a fascinating collaboration between friends and kindred musical spirits and is their finest work to date.

——————————————————————————————-
New Zanov – Lost in the Future
https://www.groove.nl/shop/zanov-lost-in-the-future/?v=796834e7a283




Zanov is one of the first musicians to innovate in the world of electronic
music in France. His musical personality was formed by a combination
of his scientific training, his obsession with imagining the distant
future and his refusal of the musical constraints of the past.
In 1975 he discovered the Synthesizer and created his home studio with legendary
synthesizers.

He produces 3 albums and gives several concerts, sharing his time with his job
as a computer engineer and is recognized for his already very personal musical universe. After a 30-year hiatus, he resumed his passion in 2014, equipping himself with modern synthesisers and composing new albums. He creates all his sounds according to his emotions, paying particular attention to their combination and their evolution. He composes music that is both simple and complex, ordered and unpredictable, from which beauty, emotions and surprises emerge on the edge of chaos.

And now 2023, at the dawn of his 76th birthday, a 7th album is released LOST IN THE FUTURE, which is the musical translation of his questioning about the future. This new album reflects the convergence of technological advancements and human experience, creating a captivating fusion of futuristic sounds and melodic elements. It suggests a sense of adventure, uncertainty and the enigmatic nature of what lies ahead.

——————————————————————————————-
NEW from ADMUSIC
3 great new releases from ADmusic now instock !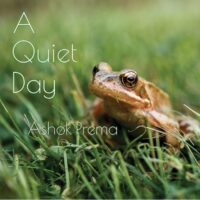 Ashok Prema – A Quiet Day

——————————————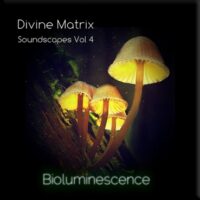 Divine Matrix – Bioluminescence

——————————————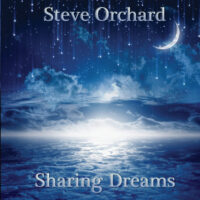 Steve Orchard – Sharing Dreams

——————————————————————————————-
Optical Image / Tom Habes

In one of the collections we bought over the last months we got a lot of the very shougth after releases from Tom Habes aka Optical Image in stock!! Mind you all just one copy so gone is gone!!
Over 30 CD's of his brilliant Optical Images releases and his film and TV theme CDs are now instock!

And not for the € 20.00 ++ prices you see elsewhere but the normal CD prices.
The list is really to long wut here are the highlights and just check the shop.
Search for Tom Habes or Optical Image!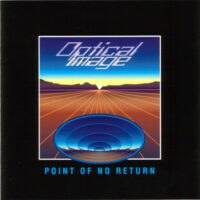 Optical Image – Point Of No Return (Rare out of print)

———————————————————————————-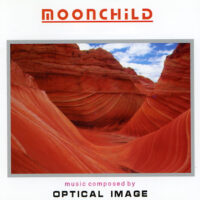 Optical Image – Moonchild (Rare out of print)

———————————————————————————-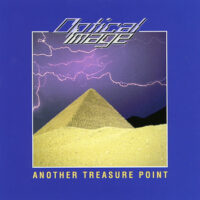 Optical Image – Another Treasure Point (Rare out of print)

———————————————————————————-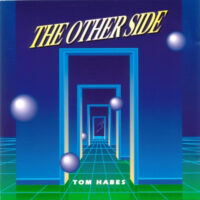 Tom Habes – The Other Side (Rare out of print)

———————————————————————————-



Tom Habes – Sudden Exposure (Rare out of print)

———————————————————————————-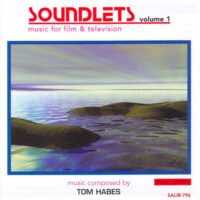 Tom Habes – Soundlets Volume 1 (Rare out of print)

And about 25 titles more just check 
https://www.groove.nl/shop/?v=796834e7a283

Thats it Thanks for your time!
Ron Boots
 
Copyright © 2023 Groove Unlimited, All rights reserved.